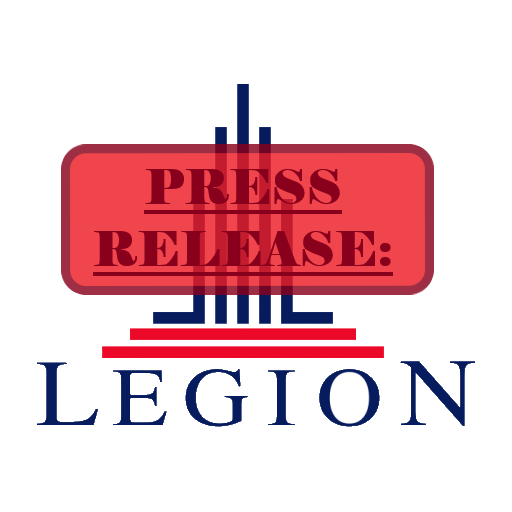 FinTech driven Specialized Lender reports first full year of profitability
Orlando, Florida — June 17, 2021 — Legion Capital (OTC:LGCP), a FinTech driven, specialized business lender providing growth capital to small and medium sized companies and real estate developers, today announced audited financial results for its fiscal year 2021 ended December, 2021.  Highlights from the 1-K annual report filed today are:
The Company reported its first annual profit since inception, with reported profit of $279,600 compared to reported losses of $2,880,231 in 2020.

The Company ended the year with $16,898,222 of cash, compared with $1,227,094 in 2020, a 1,277% increase.

Revenue increased from $2,350,295 in 2020 to $3,265,718 in 2021, a 39% increase.

Shareholder equity increased from $285,125 in 2020 to $10,152,729 in 2021, a 4,091% increase.
Legion CEO Paul Carrazone commenting on the Company's performance in 2021, stated: "We are pleased that Legion has shown its first full year of profitability.  Looking ahead to 2022 and beyond, Legion is well positioned to continue to profitably grow its specialized loan portfolio for the benefit of our investors and shareholders."
Legion Capital will host a virtual Annual Shareholder Meeting on July 20, 2021 beginning at 10 AM EDT. Investors can register at www.legioncapital.com.  This webcast will also be available for replay for approximately two weeks thereafter.
Legion Capital periodically provides information for investors on its corporate website, www.LegionCapital.com, and its investor relations website, https://legioncapital.com/investors. This includes press releases and other information about financial performance, reports filed or furnished with the SEC, information on corporate governance, and details related to its annual meeting of shareholders.
About Legion Capital
Legion Capital (OTC: LGCP) is a FinTech enabled, publicly traded specialized business lender providing growth capital to small and medium sized companies. Legion provides bridge funding, acquisition finance, development, and growth capital in a highly customized and expeditious manner, addressing a large and growing segment of small business lending that is under-served by banks and institutions.
Legion Capital serves our Investors and Financial Advisors through a suite of diversified equity and debt investment products, many of which offer attractive yields, non-correlation to traditional financial markets, and defined liquidity dates. For more information, please visit www.LegionCapital.com.
Disclaimer and Forward Looking Statements can be found at : www.legioncapital.com/disclaimer/