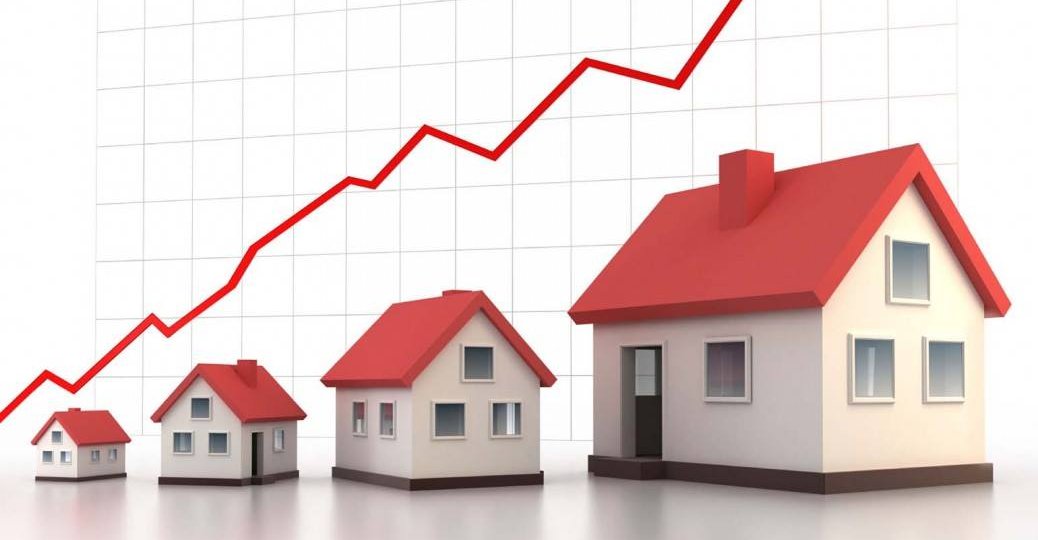 SAN FRANCISCO—In a strong but choppy economy, real estate early-career professionals and MBA students are as stressed out as seasoned veterans. But Jonathan Geanakos, president of JLL Capital Markets/Americas, tells aspiring real estate pros that they are in for an exciting and rewarding ride. "Real estate as a career is only limited by your own imagination and work ethic," Geanakos explains.
Geanakos, who is also a member of JLL's global capital markets board and leads an international team of 2,400 professionals, recently shared what he has learned during his long career on a recent episode of "Leading Voices in Real Estate". The podcast series by search specialist, Matt Slepin, interviews some of the most successful, interesting and entrepreneurial people who shape our cities and the built environment. There are eight key takeaways from Geanakos' interview:
Take the Tough Job
"When somebody says, 'This is a really tough job, you might fail at it,' I always tell young people 'You must take the tough job because that's where the upside is…and you'll learn something from it,'" Geanakos tells GlobeSt.com.
Each Step is a Building Block, So Work It
As a kid, Geanakos says his work at his family's grocery store showed him how hard small business owners such as his father and grandfather work.
Turn Change and Upheaval into Pivot
"It's fascinating how one person just at that pivot point in your life can guide you to what your life's work is," Geanakos tells GlobeSt.com. "You never understand the profoundness at the time when it happens, but you obviously realize it when the years have passed."
Nurture Mentor Relationships and Keep Learning
Geanakos says that whether a career involves many different companies or just one company with many different roles, it's important to align yourself with mentors.
"Remember you can always find new paths to learning," he says.
Even 150-to-1 Odds Can Work
When Geanakos faced a fork in the road in his career, he contacted 150 people in the hopes of finding a position in New York. After only a handful of responses, he got one yes at Secured Capital, the high-end broker that would help form Eastdil Secured. Later, Trammell Crow approached Geanakos and he moved back into capital markets. After CBRE merged with Trammell Crow in 2006, Geanakos trusted his gut and joined Houlihan Lokey where he discovered a new dimension of real estate: investment banking.
If It's Not Working, Change It or Move On
During his time at Houlihan Lokey, a client he was advising on capital-raising opportunities invited Geanakos to join Monday Properties as a partner, pursuing emerging gateway markets such as Nashville, Portland and Denver. Morphing the concept into a separate business, he formed Cabot Street Capital Partners. But while the venture was exciting, Geanakos missed the team aspect of a larger firm and ultimately joined JLL to lead capital markets in the Americas in 2016. This includes investment banking and executing transactions across the capital stack at the asset, portfolio and entity level.
Reward Your and Others' Curiosity
Geanakos says intellectual curiosity is a key to success, and asking more than the obvious linear questions is a must. He also identifies increased diversity and ever-evolving technology as game-changers that continue to transform real estate for the better.
Whatever Your Path, Develop a Personal Playbook and Stick to It
To conclude, Geanakos says be as selfless as possible and remember it is not about you, it's about them; be patient; simplify things whenever possible; be forthright and truthful, even when it is hard; and be consistent.
The unemployment rate dipped to 3.8% from 3.9% last quarter as more people gained employment (293,000 jobs) in the month and fewer were added to the labor force (12,000 jobs). According to seasonally adjusted Bureau of Labor Statistics data, only once in the last 49 years–in April 2000–has the unemployment rate fallen this low. While these statistics suggest that the economy is at full employment, the employment-to-population ratio of 60.4% is still well below the peak of 63.4% in 2006.
Back in May, the US economy added 223,000 jobs, which was well above the recent six-month average of 202,000 jobs, according to REIS. The gains were led by education and health services (39,000 jobs), construction (25,000 jobs) and retail (31,100 jobs). Since May 2017, the US added 2.36 million jobs for a growth rate of 1.6%, in line with that year's growth rate.
Commercial real estate employment basically mirrors the overall jobs picture, meaning the outlook is largely dictated by the economy. The BLS indicates that real estate jobs will continue to grow 6% from 2016 to 2026, about as fast as the average for all occupations.
Brown, Lisa (2018, December 04). Eight Ways To Succeed In Real Estate. Retrieved from https://www.globest.com/2018/12/04/eight-ways-to-succeed-in-real-estate/