Legion Funding was founded by a seasoned team of venture capital, marketing, and corporate finance executives. President Brad Hilton heads up a management team with over 50 years experience in financing and building companies from start-ups to large-scale publicly traded enterprises.
Hilton is joined by 30 years veteran corporate attorney and venture capital executive Jim Byrd and renowned marketing expert Shane Hackett, along with a team of dedicated financial professionals, all of whom operate under one guiding principle – dedicate yourself to the client, always under promise and over deliver, and see the potential in every opportunity, big or small.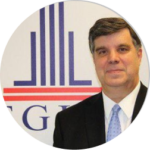 PAUL CARRAZZONE
PRESIDENT AND COO
Paul Carrazzone has over two decades of commercial banking, underwriting, deal making and business development experience. Paul has been an investor, advisor or consultant to a myriad of private and public transactions, ranging from business start-ups to billion-dollar transactions. Paul brings to Legion proven experience in business management and development, corporate
finance, mergers and acquisitions, transaction analysis, contract negotiation and deal structuring. Paul oversees all new transaction underwriting and management of Legion's portfolio holdings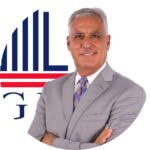 JIM BYRD
CHAIRMAN
Jim is a veteran corporate and securities attorney and venture capital executive. Jim has built, advised and managed numerous companies, from start-up to publicly trading, in his distinguished 30-year career. Jim has extensive experience in venture capital transactions and taking companies public, and as an attorney has tried cases in both State and Federal Courts, as well as in front of FINRA, the Florida Supreme Court and the U.S. Court of Appeals. The former Vice Chairman of Success Magazine, N.Y. (1998-2000), Jim has been CEO, Director, and Chairman of numerous private and public companies.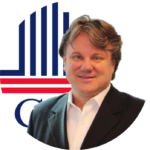 SHANE HACKETT
CHIEF MARKETING OFFICER
Shane is a 25-year+ media, marketing and public company executive. Shane is widely renowned as a direct marketing expert, having founded, built and managed multiple broadcast, technology, marketing and training companies. The current Chairman of the Board at Market Leverage — with accolades as an INC 100 Advertising Firm and Fortune 5000 fastest growing company — Shane has also owned multiple radio stations and was the producer and creator of Baseball Sunday with Joe Garagiola.