Company invites individual and institutional investors, as well as advisors and analysts, to attend real-time, interactive presentations on VirtualInvestorConferences.com
Orlando, FL., September 20th, 2021 /PRNewswire/ — Legion Capital Corporation (Ticker Symbol: LGCP), based in Orlando, a FinTech company focused on specialized business lending and providing growth capital to small and medium sized companies, today announced that James Byrd, Chairman & CEO will present live at VirtualInvestorConferences.com on September 21st.
DATE: September 21st, 2021
TIME: 12:00 PM EST
REGISTRATION LINK:https://bit.ly/2YIjl0E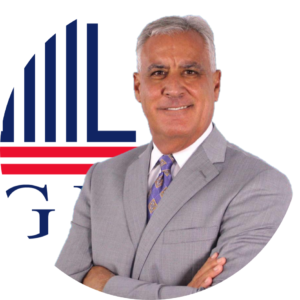 This will be a live, interactive online event where investors are invited to ask the company questions in real-time. If attendees are not able to join the event live on the day of the conference, an archived webcast will also be made available after the event.
It is recommended that investors pre-register and run the online system check to expedite participation and receive event updates.
Learn more about the event at http://www.virtualinvestorconferences.com.
Founded by veteran attorney and venture capital executive Jim Byrd and noted marketing expert Shane Hackett, Legion Capital has positioned itself to be a FinTech leader in specialized small business lending, with a strong focus on early stage financing in the areas of real estate development, construction, infrastructure, materials and other asset based lending.
Legion Capital works with companies and projects in a "high touch", collaborative manner, providing not only needed capital, but the guidance and assistance that allows them to acquire or launch a new development, or take their business to the next level.
Legion provides critical acquisition, development, and working capital to business owners and entrepreneurs creatively and expeditiously, filling a substantial void created by banks and other institutional lenders who no longer serve early-stage or entrepreneurial businesses or projects.
About Legion Capital:
Legion Capital (Ticker Symbol: LGCP) is a FinTech enabled, publicly traded specialized business lender providing growth capital to small and medium sized companies. Legion provides bridge funding, acquisition finance, development, and growth capital in a highly customized and expeditious manner, addressing a large and growing segment of small business lending that is under-served by banks and institutions.
Legion Capital serves our Investors and Financial Advisors through a suite of diversified equity and debt investment products, many of which offer attractive yields, non-correlation to traditional financial markets, and defined liquidity dates. For more information, please visit www.LegionCapital.com.
About Virtual Investor Conferences®
Virtual Investor Conferences (VIC) is the leading proprietary investor conference series that provides an interactive forum for publicly-traded companies to meet and present directly with investors.
A real-time solution for investor engagement, Virtual Investor Conferences is part of OTC Market Group's suite of investor relations services specifically designed for more efficient Investor Access. Replicating the look and feel of on-site investor conferences, Virtual Investor Conferences combine leading-edge conferencing and investor communications capabilities with a comprehensive global investor audience network.
CONTACTS:
Legion Capital Corporation
Jamison Lenczyk
Investor Relations Director
407-720-4616
Virtual Investor Conferences
John M. Viglotti
SVP Corporate Services, Investor Access
OTC Markets Group
(212) 220-2221
Disclaimer:
Certain statements that we make in this information piece may constitute "forward-looking statements" under the Private Securities Litigation Reform Act of 1995. Forward-looking statements include information concerning future strategic objectives, business prospects, anticipated savings, financial results (including expenses, earnings, liquidity, cash flow and capital expenditures), industry or market conditions, demand for and pricing of our products, acquisitions and divestitures, anticipated results of litigation and regulatory developments or general economic conditions. In addition, words such as "believes," "expects," "anticipates," "intends," "plans," "estimates," "projects," "forecasts," and future or conditional verbs such as "will," "may," "could," "should," and "would," as well as any other statement that necessarily depends on future events, are intended to identify forward-looking statements. Forward-looking statements are not guarantees, and they involve risks, uncertainties and assumptions. Although we make such statements based on assumptions that we believe to be reasonable, there can be no assurance that actual results will not differ materially from those expressed in the forward-looking statements. We caution investors not to rely unduly on any forward-looking statements and urge you to carefully consider the risks described in any Offering Documents associated with this information piece. We expressly disclaim any obligation to update any forward-looking statement in the event it later turns out to be inaccurate, whether the result of new information, future events or otherwise. Legion is a private lender, and not a member of FINRA or FDIC.